About Us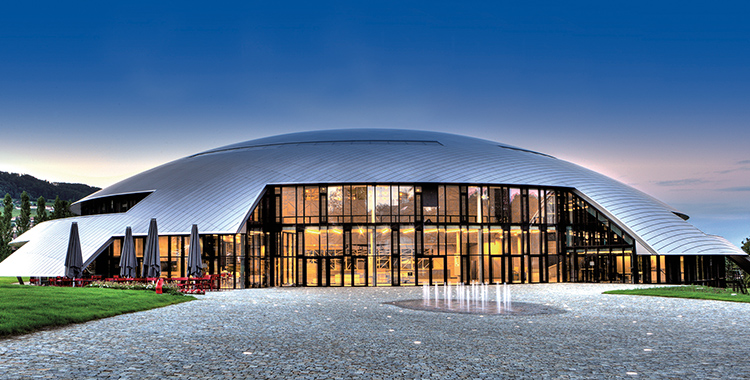 About Us
Welcome! The Rosey Concert Hall is a 900-seat venue, able to stage concerts, plays, musicals, operas and lectures, as well as a huge range of other cultural events.
With its 183m2 stage, wonderful acoustics, and attention given to the smallest detail, this is an exceptional space for performances of all sorts.  We have already welcomed the Royal Philharmonic Orchestra, the Saint Petersburg Philharmonic, as well as the pianist Hélène Grimaud, the violinist Maxim Vengerov and the clarinettist Paul Meyer.  Cinema and theatre have not been forgotten with a Chaplin  "cine-concert" and Les Coquelicots des Tranchées, winner of a 2015 Molière.
The Rosey Concert hall is situated at the heart of the Paul and Henri Carnal Hall, a visionary and innovative building on the campus of Le Rosey in Rolle (Switzerland) and where students can enjoy the advantages of professional-level art and music facilities as well as a learning centre designed to take learning outside the classroom.  Nor have the culinary arts been neglected and a teaching kitchen and 50-seat dining room give students the chance to cook for their friends and family.
Finally a 227 m2 "Black Box" can accommodate more intimate and less traditional concerts and shows thanks to its highly flexible space and facilities.  It is very popular with student drama groups as well as the school's jazz and rock bands.
Marie-Noëlle Gudin, directrice