TEDx Institut Le Rosey: Horizon
Eden Chen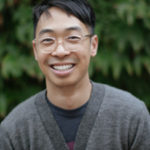 Graduated from Emory University with a Bachelor in Arts and Science, Eden Chen is a co-founder of Fishermen Labs, a company specialising in web and app development, as well as virtual and augmented reality. Fuelled by his passion for technology and entrepreneurship from a young age, he has converted a business opportunity into the leading web design company in Los Angeles. In 2017, at the age of 29, Eden Chen was featured on the Forbes 30 Under 30 list for marketing and advertising.
Walter Harris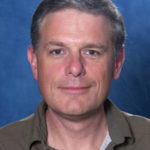 An associate professor at the University of Arizona's Lunar and Planetary Observatory with a PhD in remote sensing instrumentation from the University of Michigan, Dr Walter Harris centres his research around the structure of thin atmospheres and their interactions with their environment in space. He is also engaged in an ongoing inquiry of the plasma interface between solar wind and interstellar media by means of remote sensing of interstellar neutral material as it passes through our solar system. Furthermore, Dr Harris contributes to an active instrument development effort in the area of spatial heterodyne spectroscopy.
Cedric Cassimo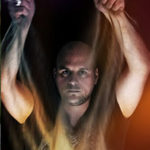 Cedric Cassimo is a visual artist of many talents. He is a composer and a songwriter whose music can be found in a number of theatre productions around the UK and Switzerland. In addition, Cedric is an experienced designer who has, for many years, worked in the advertising industry.
Cedric Cassimo is one of very few artists around the world who has brilliantly mastered the captivating sand art, bringing it into a new, immersive, theatrical dimension. An art form he discovered in his 5 years living in London, with the privilege of learning this technique with the help of Caroline Leaf, a Canadian-American filmmaker at the origin of this art form.
In 2008, Cedric co-created, in London, a performing arts company named « Lunidea » which has since produced a number of multi-media theatrical experiences for all ages. Cedric Cassimo composes and presents sand-animated live stories in the majority of his theatrical productions that are harmoniously blended with mime, dance, and acting.
Alexis McGivern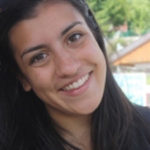 A renowned conservationist, Alexis McGivern is currently working as a Program Manager for Swiss-based Gallifrey Foundation and seconded to IUCN's Global Marine and Polar Program. Her expertise is devoted towards matters of sustainable development, as well as marine conservation. McGivern seeks to create a zero plastic society, whilst leaving a lasting impact on not only her local community, but also the wider international sphere.
Shabana Basij-Rasikh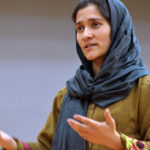 She attended a high school in America under the YES exchange program, and graduated from Middlebury College in Vermont. During college, she founded HELA, a nonprofit organization dedicated to empowering Afghan women through education. She also raised funds through foundations and public talks across the US to build a high school for girls in her ancestral village, and to build wells on the outskirts of Kabul to give communities access to clean drinking water.
While still in college, Shabana co-founded SOLA—School of Leadership, Afghanistan, a nonprofit dedicated to giving young Afghans access to quality education abroad and jobs back home. Her school of leadership became the nation's first boarding school for girls and it represents all major ethnic groups, religious sects, and tribes.
Shabana has given a TED talk in 2013 entitled "Dare to educate Afghan girls". It has had over 900,000 views.
What is TED?
TED is a nonprofit which began in 1984 as a conference where Technology, Entertainment and Design converged, and today covers almost all topics — from science to business to global issues — in more than 100 languages. Meanwhile, independently run TEDx events help share ideas in communities around the world.
The TED Mission: Spread ideas
TED is a global community, welcoming people from every discipline and culture who seek a deeper understanding of the world, believing passionately in the power of ideas to change attitudes, lives and, ultimately, the world.
What is TEDx?
The TEDx Program is designed to help communities, organizations and individuals to spark conversation and connection through local TED-like experiences. At TEDx events, a screening of TED Talks videos — or a combination of live presenters and TED Talks videos — sparks deep conversation and connections at the local level. TEDx events are planned and coordinated independently, under a free license granted by TED
TEDxInstitutLeRosey
Back in 2012, Caroline, a young Rosey student from Canada, then in class 2, came up with the idea of an Institut Le Rosey TEDx event.  Under her leadership Great
Expectations took place in 2013.  The school followed this up in 2014 with Frontiers, and in 2015, bringing five schools together, it hosted an event called Next? The 2016 TEDx, Spark, was once again entirely run by students and Rosey staff. In 2017 the next edition will take place around the theme Horizon.