MÜNCHNER PHILHARMONIKER
Direction : Lahav Shani
Piano : Anastasia Voltchok
---
Le Münchner Philarmoniker, l'un des plus grands orchestres européens. Il manquait encore à l'appel des orchestres philharmoniques qui se sont succédé au fil des saisons. Après le Royal Philharmonic Orchestra, l'Orchestre Philharmonique de St-Petersbourg, les Berliner Philharmoniker, le Mariinsky, l'Orchestre National de France et naturellement l'OSR- pour ne citer qu'eux- nous sommes très heureux d'accueillir la célèbre formation allemande.
Marie-Noëlle Tirogalas
---
PROGRAMME
Antonín Dvořák (1841-1904)
Concert Overture « Carnival », Op. 92
Maurice Ravel (1875-1937)
Concerto pour piano en sol majeur
Hector Berlioz (1803-1869)
Symphonie fantastique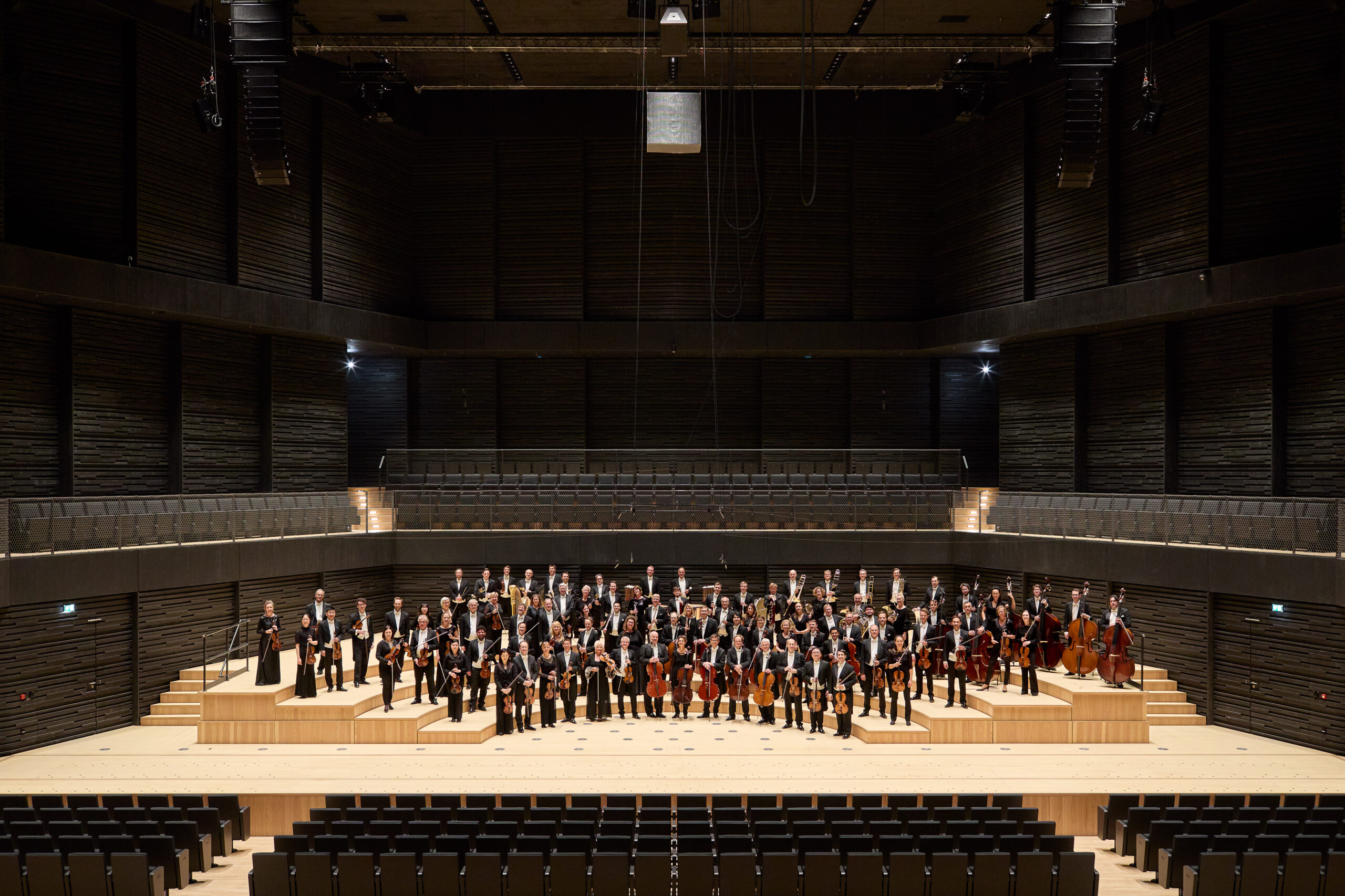 © Judith Buss
---
Münchner Philharmoniker
The Munich Philharmonic was founded in 1893, and since then, under the direction of renowned conductors, it has vastly enriched Munich's musical life. Gustav Mahler conducted the orchestra in the world premières of his 4th and 8th Symphonies, and in November 1911, the world première of Mahler's « Das Lied von der Erde » took place under Bruno Walter's direction. Ferdinand Löwe led the first Bruckner concerts and established the orchestra's Bruckner tradition, which was then gloriously continued by Siegmund von Hausegger and Oswald von Kabasta.
During the Rudolf Kempe era the Philharmonic made its first tour to what was then the U.S.S.R. The legendary Bruckner concerts with general music director Sergiu Celibidache made a major contribution to the orchestra's international reputation. The Munich Philharmonic made Zubin Mehta the first « conductor laureate » in the orchestra's history. For the 100th anniversary of the première of Gustav Mahler's Symphony No. 8 in Munich, chief conductor Christian Thielemann conducted two performances of this work. He was succeeded as chief conductor by Lorin Maazel, who held the position until his death in 2014.
From 2015 to 2022 the position of chief conductor of the Munich Philharmonic was held by Valery Gergiev. Programme highlights conceived by Valery Gergiev include performances of symphonic cycles by Shostakovich, Stravinsky, Prokofiev and Rachmaninov as well as new formats, such as the « MPHIL 360° » festival. In September 2016, the first CD recordings documenting the Munich Philharmonic's work were released under the orchestra's own label, « MPHIL ». From 2017 to 2019, the Munich Philharmonic and Valery Gergiev recorded all of Anton Bruckner's symphonies in the basilica of St. Florian Monastery, Anton Bruckner's final resting place.
With »Spielfeld Klassik«, the Munich Philharmonic has developed a comprehensive music education programme for young and old. Up to 35,000 people of all ages attended the more than 150 events held each year.
On 13 October 2018 the Munich Philharmonic and Valery Gergiev celebrated the 125th anniversary of the Munich Philharmonic by performing Igor Strawinsky's « Symphonie de Psaumes » and Gustav Mahler's Symphony No. 8. In October 2021, the Munich Philharmonic inaugurated the Isarphilharmonie – the orchestra's new home and concert hall while the Gasteig is being renovated. The hall was designed by architects « Gerkan, Marg und Partner », with the acoustics designed by Yasuhisa Toyota and his company
Nagata Acoustics. True to the Munich Philharmonics' new motto, « Being approachable and breaking new ground«, the orchestra is expanding its festival programme and will create new points of access for audiences with formats such as « MPHIL late », « NACHtKLANG » and « Wandelkonzerte » to be held regularly from now on.
Lahav Shani
In the 18/19 season, Lahav Shani took over from Yannick Nézet-Séguin as Chief Conductor of the Rotterdam Philharmonic Orchestra. From the 20/21 season he is the Music Director of the Israel Philharmonic Orchestra, taking over from Zubin Mehta who held the appointment for 50 years. From the 17/18 season until summer 20 Shani was also Principal Guest Conductor of the Vienna Symphony Orchestra.
In June 2016 Shani debuted with the Rotterdam Philharmonic Orchestra as conductor and solo pianist. No less than two months later, his appointment as Chief Conductor was announced and he became the youngest conductor to hold the position in the orchestra's history. The Rotterdam Philharmonic with Shani have an exclusive recording contract with Warner Classics.
Shani's close relationship with the Israel Philharmonic Orchestra began well over 10 years ago. He debuted with the orchestra aged sixteen, and in 2007 performed Tchaikovsky Piano Concerto under the baton of Zubin Mehta aged eighteen. He then went on to play regularly with the orchestra as a double bassist. In 2013, after winning the Gustav Mahler International Conducting Competition in Bamberg, the orchestra invited him to step in to conduct their season-opening concerts. Since then, he has returned to the orchestra every year as both a conductor and pianist.
Recent and upcoming guest conductor highlights include engagements with Wiener Philharmoniker, Berliner Philharmoniker, Gewandhaus Orchester, Symphonieorchester des Bayerischen Rundfunks, London Symphony Orchestra, Filarmonica della Scala, Boston Symphony Orchestra, Royal Concertgebouw Orchestra, Philadelphia Orchestra, Budapest Festival Orchestra, Orchestre de Paris and Philharmonia Orchestra.
Born in Tel Aviv in 1989, Shani began his piano studies aged six with Hannah Shalgi, before continuing with Prof. Arie Vardi at the Buchmann-Mehta School of Music. He went on to study conducting under Prof. Christian Ehwald and piano with Prof. Fabio Bidini at the Academy of Music Hanns Eisler, Berlin and was mentored by Daniel Barenboim during his time there. As a pianist, Shani has performed as a soloist with Daniel Barenboim, Zubin Mehta,Gianandrea Noseda and Valery Gergiev. He has play-directed piano concerti with many orchestras including the Vienna Philharmonic, Philharmonia Orchestra, Staatskapelle Berlin and Royal Concertgebouw Orchestra. Shani also has considerable experience performing chamber music and in recital and is a regular performer at the Verbier Festival, and has also appeared at the Aix-en-Provence Easter and Jerusalem Chamber Music Festivals.
Anastasia Voltchok
« Le jeu d'Anastasia Voltchok est puissant, vigoureux et volcanique. Non seulement sa technique semble être sans limites, mais il semble que l'esprit de Richter soit dans la salle. »
Rocco Zacheo, Le Temps, Genève.
Cette artiste polyvalente a obtenu un doctorat en arts musicaux de l'université du Maryland et la médaille d'or au Concours international de piano de Cincinnati en 2003. Elle naît dans une famille de musiciens professionnels dont la tradition musicale remonte à son grand-père, le fameux baryton ukrainien Sergiy Kozak. Anastasia Voltchok mène une vie marquée par la musique, les beaux-arts et une vision ouverte du monde. Parmi ses mentors et ses professeurs figurent Larissa Dedova, Rudolf Buchbinder, André Watts et Santiago Rodriguez.
Depuis ses débuts orchestraux à l'âge de huit ans dans un concerto de Haydn, Anastasia Voltchok s'est produite dans toute l'Europe occidentale et orientale, ainsi qu'aux États-Unis, Elle joue notamment avec l'Indianapolis Symphony Orchestra, l'Orchestre du Théâtre Mariinsky, le Bamberger Symphoniker, le Symphoniker Hamburg, l'Orchestra della Svizzera italiana, l'Orquesta Sinfónica de Navarra, le Kremerata Baltica et l'Orquestra Sinfônica do Estado de São Paulo.
Anastasia Voltchok collabore étroitement avec des chefs d'orchestres et des solistes, tels que Dennis Russell Davies, Valery Gergiev, Roman Kofman, Gidon Kremer et Martha Argerich.
Anastasia Voltchok est régulièrement invitée à jouer en récital, notamment au Lincoln Center de New York, à la Tonhalle de Zurich, à la Sala Santa Cecilia de Rome, au Victoria Hall de Genève et à la Fondation Gulbenkian de Lisbonne.
Ses concerts ont été diffusés partout en Europe et aux Etats-Unis. Anastasia Voltchok a enregistré chez Novalis, Solo Musica et Genuin.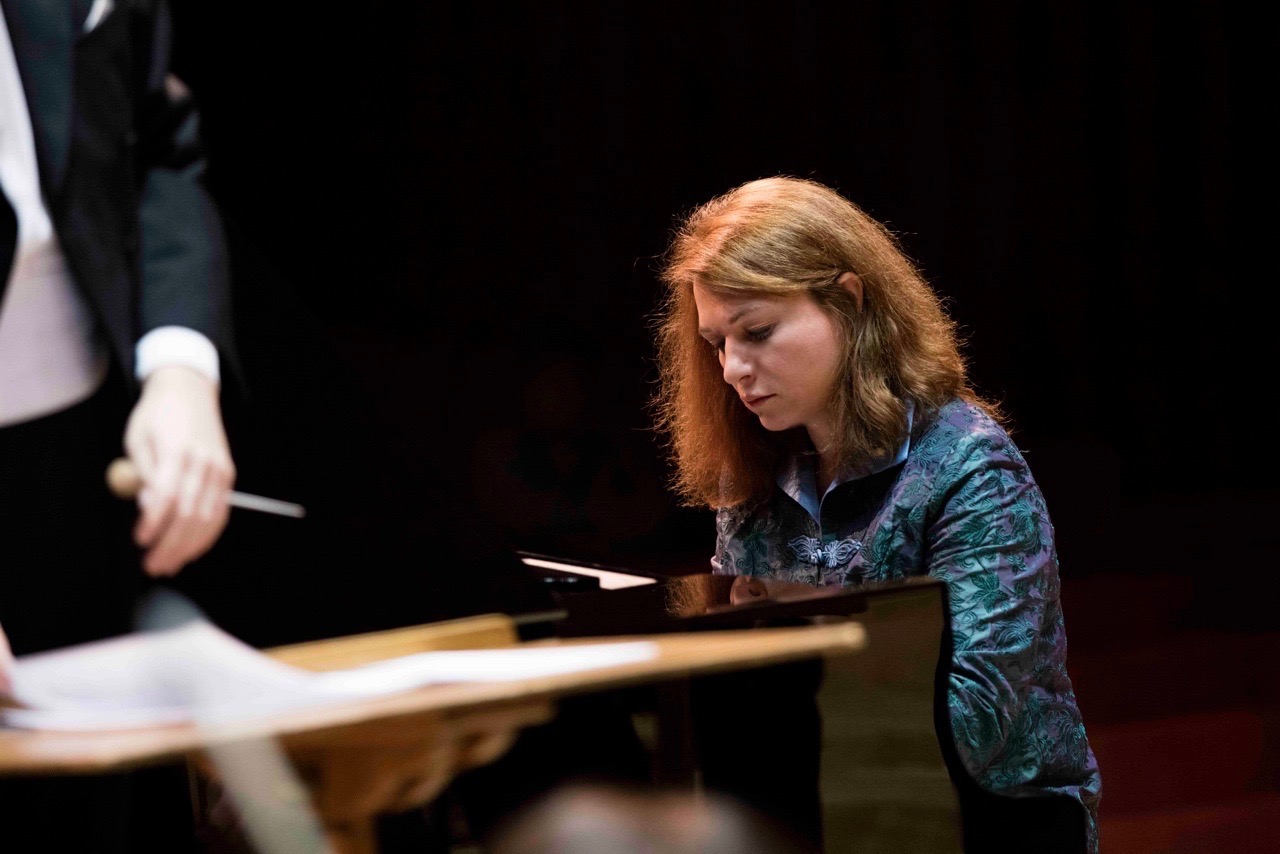 © Anne-Laure Lechat